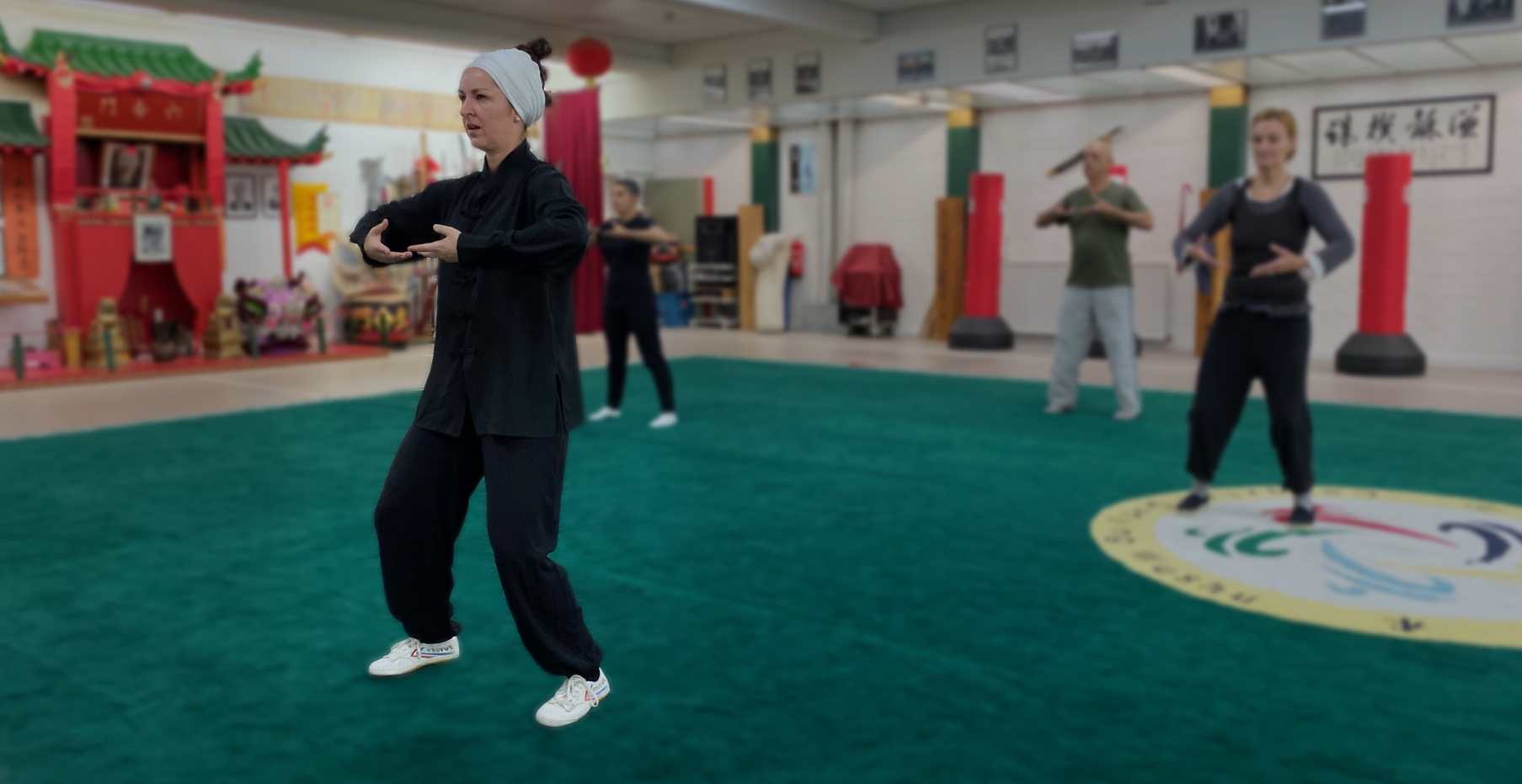 Qi Gong behoort tot het oudste cultuurgoed van China. Letterlijk betekent het chi/qi (= levensenergie/adem) trainen tot in de perfectie (Gong).
De oorsprong van Qi Gong gaat terug tot in de Chinese oudheid en de ontwikkeling is nog steeds gaande. Het is een Weg om je bewust te worden van je lichaam en je spirituele Zelf. Het omvat tienduizenden bewegingen en houdingen.
Grofweg kan je een indeling maken in staande, zittende en liggende Qi Gong. Een opvallend kenmerk is dat er naast langzame en zorgvuldige bewegingen de basis van Qi Gong gevormd wordt door meditatieve standen en houdingen. Deze worden gedurende lange tijd aangehouden, soms uren.
Je kunt bij Qi Gong dus lichamelijk bewegen en innerlijk stil zijn en andersom. Je lichaam is roerloos in een meditatieve houding, van binnen ben je actief.
Streven van Qi Gong
Doel van Qi Gong is chi/qi te verzamelen, op te slaan en op de juiste wijze door het lichaam te laten circuleren. Essentieel daarbij is de volle aandacht op 'inner hearing, inner seeing, inner feeling', ademhalingstechniek en de 'inner smile'.
Er zijn mensen die alleen om alleen om gezondheidsredenen Qi Gong beoefenen, maar veel beoefenaren streven naar spirituele ontwikkeling.
Qi Gong in de tegenwoordige tijd
De laatste jaren wint Qi Gong naast Tai Chi snel aan populariteit door de vele individuele ontwikkelingsmogelijkheden. Qi Gong is overal te doen, zelfs in een ziekenhuisbed. Het is een meditatief systeem, maar vormt ook een belangrijk onderdeel van de traditionele Chinese geneeskunst.
Chinese meesters eisen of adviseren bovendien Qi Gong-oefeningen als voorbereiding op alle vormen van krijgskunst.
Volg een gratis proefles Dao Yin Qi Gong
Dao Yin Qi Gong, of beter gezegd 'Dao Yin Yang Sheng Gong' geven we drie keer per week. Zoals beoogd wordt met Qi Gong, wordt doormiddel van de ademhaling de qi gekanaliseerd (Dao).
Dit in combinatie met op een vriendelijke zachte manier van rekken (yin). Met het doel om de gezondheid te bevorderen, het verouderingsproces te vertragen en een prettig leven te leiden (Yangsheng).
Kom een gratis proefles volgen in onze Chinese zaal. Bekijk hier het lesrooster en stuur een e-mail naar proefles@liuhemen.nl met de vermelding welke les je wilt mee trainen. Vragen zijn uiteraard altijd welkom.
1