De Liu He Men Kung Fu School biedt een bijzonder breed scala aan van lessen in externe en interne martial arts: Kung Fu, Tai Chi, Pa Kua, Dao Yin/Qi Gong. De school is opgericht door Sifu Henny Eleonora, die zijn leven heeft gewijd aan deze Chinese krijgskunst. Wij geven onze lessen volgens traditionele Chinese wijze. Hiermee draagt de school actief bij aan de persoonlijke ontwikkeling van mensen. Vaardigheden en kennis worden een deel van jezelf, immers: "Kung Fu is a way of life!"
De lessen zijn voor iedereen toegankelijk. We geven ook graag advies over de aard van de lessen en de eventuele geschiktheid voor jou. Met name Qi Gong en Tai Chi zijn ook zeer aan te raden voor ouderen!
Locatie
Op 26 september 2004 heeft Sifu Henny Eleonora de Liu He Men Kung Fu School in Sportcentrum de Pijp, Amsterdam geopend. In onze grote en mooie Chinese zaal kunnen wij een uitgebreid lesrooster aanbieden, zowel 's ochtends als 's avonds. In de zaal liggen prachtige Chinese tapijten (matten) waar op getraind wordt. De vele traditionele wapens die bij de Kung Fu training gebruikt worden zijn allemaal aanwezig en te zien in onze school. Na de les is er altijd Chinese thee om de training goed af te sluiten.
De veelzijdigheid van trainingsmogelijkheden bij Liu He Men Kung Fu School is in Nederland uniek!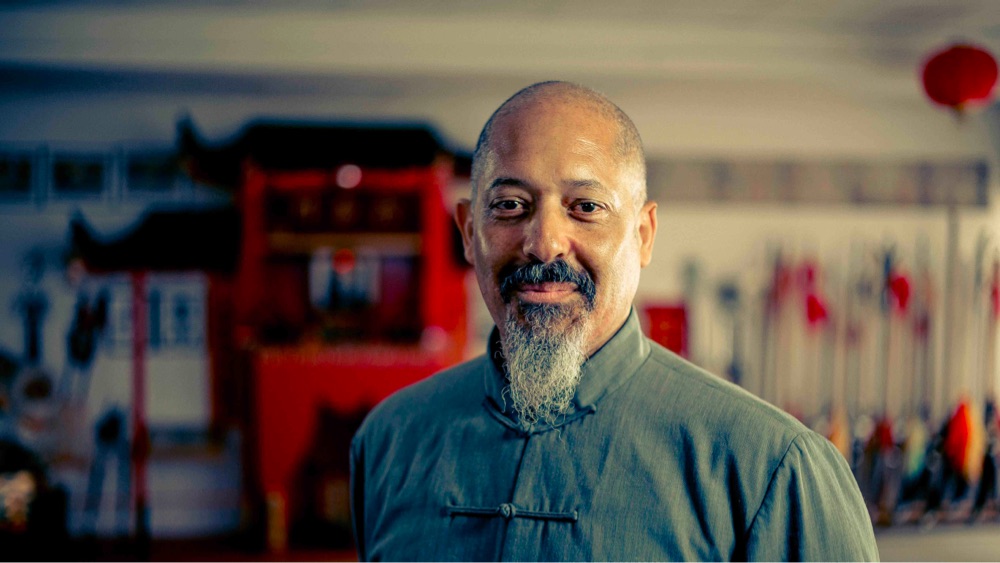 Sifu Eleonora
Op zeer jonge leeftijd leerde Sifu Henny Eleonora boksen en worstelen van zijn vader en grootvader op Curaçao. In 1978 kwam hij met zijn familie naar Nederland en maakte daar kennis met kung fu. Sindsdien reist hij regelmatig naar China om te trainen bij verscheidene grootmeesters.
Sifu Eleonora behoort tot de top van de beoefenaars van de Chinese martial arts. Hij heeft zeer succesvol meegedaan aan internationale competities en vele medailles gewonnen. Het doel van Sifu Eleonora is om door middel van de school in Amsterdam de nalatenschap van de traditionele martial arts systemen te behouden en door te geven. Hij blijft zich ontwikkelen en focust ook op de interne stijlen zoals Dao Yin Qigong, Tai Chi, Ba Gua and Xing Yi.